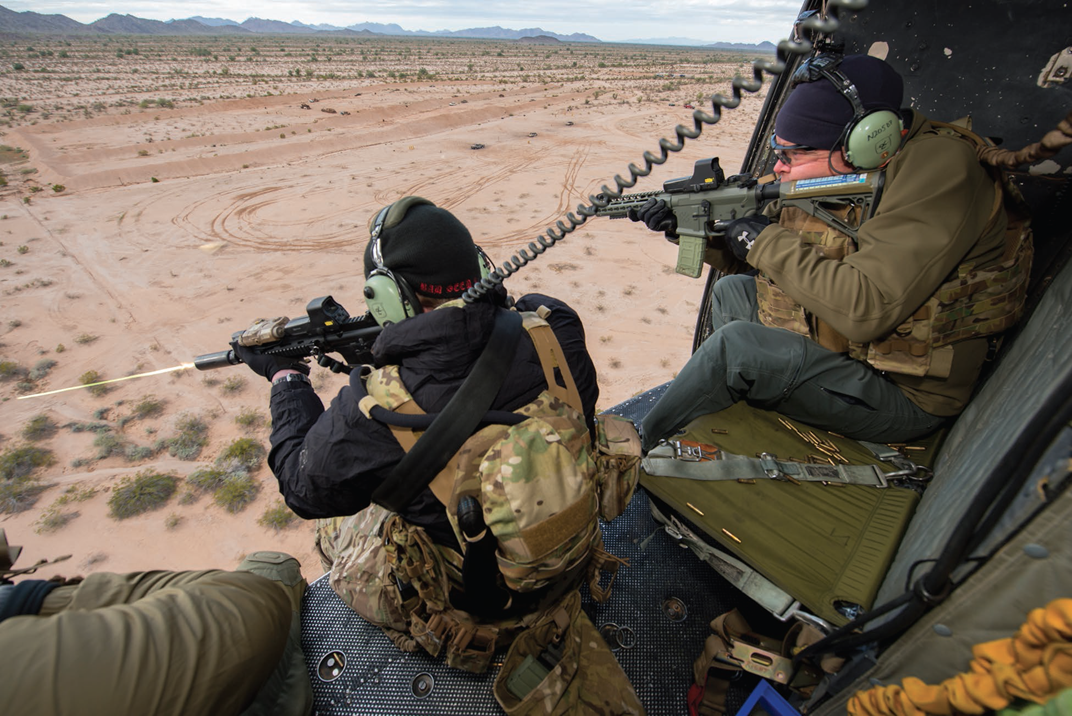 Range Bucket |
Background Story
Back in the day my best friend John and I taught an aerial rifle course at Dillon Aero, Inc. We taught the class how to consistently hit a steel silhouette sized target from an aircraft flying at 60 knots from up to 200 meters away, using only a rifle and two or three shots per pass. Our customers were mostly Para-rescue Jumpers (PJs) but other units came from various specialized commands that actually had a need for such a skill set.
Over the years, we spent many hours in back of helos teaching and shooting. One of the lessons we emphasized was kit organization. The back of a helicopter is a cramped environment. After many different bags, buckets, and storage containers we came up with the DRC Range Bucket.
The Range Bucket is certainly useful for shooting from helicopters, but where it really found a home is at the range. During the 120K rounds of testing we did for the On Patrol AR Trigger (OPAR) we came to realize that it is an extraordinary range bag.
The DRC Range Bucket features reinforced tie-down loops around its radius. This gives it a low center of gravity, making it unlikely to tip over. Spare magazines and accessories are stored on the outside and a large dump pouch for miscellaneous items on the inside. The top of the Bucket is covered by a soft 'push through' lid. This is designed to easily drop equipment in and at the same time prevent anything from spilling out.